trailing behind for June
whew, that was close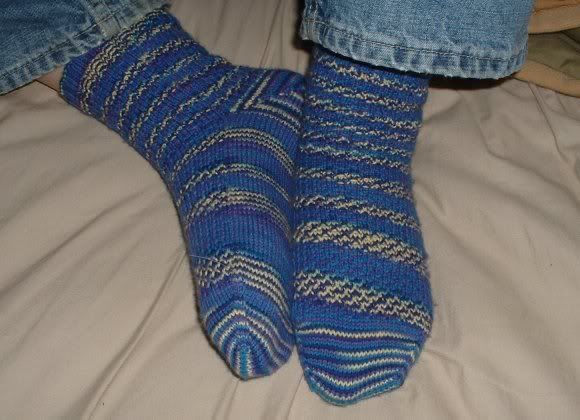 yarn
: Knit Picks Memories in Morning Glory
needles
: Size 1 (2.5mm) Addi Turbos 40"
Magic loop two at once.
pattern
: my usual toe up sock pattern with a simple little slip stitch pattern for interest.
I really liked knitting with yarn, and it was pretty even without the pattern. it's too bad Knit Picks is discontinuing the Memories line.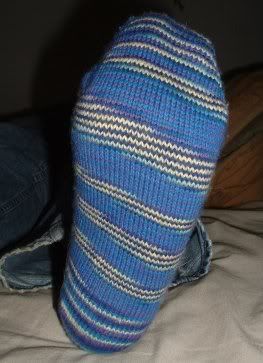 Abigail
www.akittenknits.blogspot.com
Labels: june socks