M is for Mummy's socks
This post is delivered at a whisper because although I don't think my mother reads this blog she is getting rather net-savy and you never know.
My mother has a milestone coming up on Tuesday and she has asked for some cozy socks as her birthday treat so who am I to disappoint. The requested colours were brown and cream to match her favourite brown boots and we just about managed it with brown and cream and blue.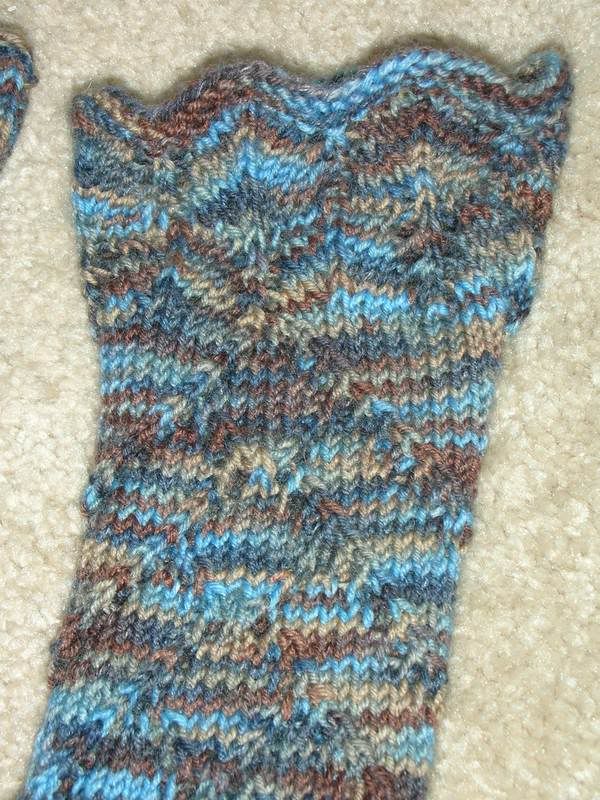 The pattern is Friday Harbour from Nancy Bush's Socks on the Road. The pattern itself is written for DK weight yarn but these are made with ordinary 4ply - I added 10st to the pattern repeat by putting in an extra "dimple" around the top, and extra section of rib in the back and one more st either side of the diamond pattern and I love the way they turn out - fingers crossed she likes them!