in the knick of time
Sneaking in here with my February pair of socks! I had the first one done a few weeks ago, but knowing I still had time left, I did other projects and came back to finish these up. Already starting on my March socks, loving the colors so much I should finish them relatively quick.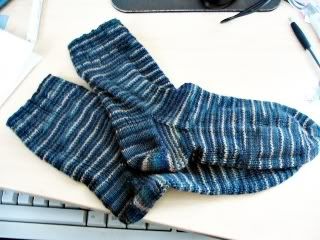 Knitpicks Memory
yarn - Cape Cod colorway, in a simple stockinette stitch. I've never done just plain stockinette socks and thought I should, I really like how they turned out, and the yarn is super soft.
Lynds
She Blogs