March socks!
I finished my March socks with plenty of time to spare: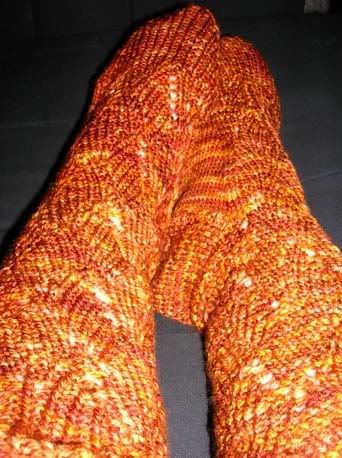 Pattern
: Ripple Weave sock by Charlene Schurch, from the Fall 06 issue of Vogue Knitting.
Yarn
: Fleece Artist Merino. It was too busy for the pattern, but I still like the way it came out.
Needles
: 2.75 mm bamboo DPNs. I usually use 2.25 mm for socks, but I wanted big fat ones. They're very comfy.
Caroline
Destroy my Sweater
Labels: March Socks