Sockapalooza socks for June
My June socks are for my Sockapalooza pal. I'm very pleased with myself that I got them done early, since they're not due until August. See what a commitment to a sock a month knitalong will do for you?
Pattern: Conwy, from
Knitting on the Road
by Nancy Bush
Yarn: Tulip (twist) from
Sunshine Yarns
.
A closer look at the stitch detail: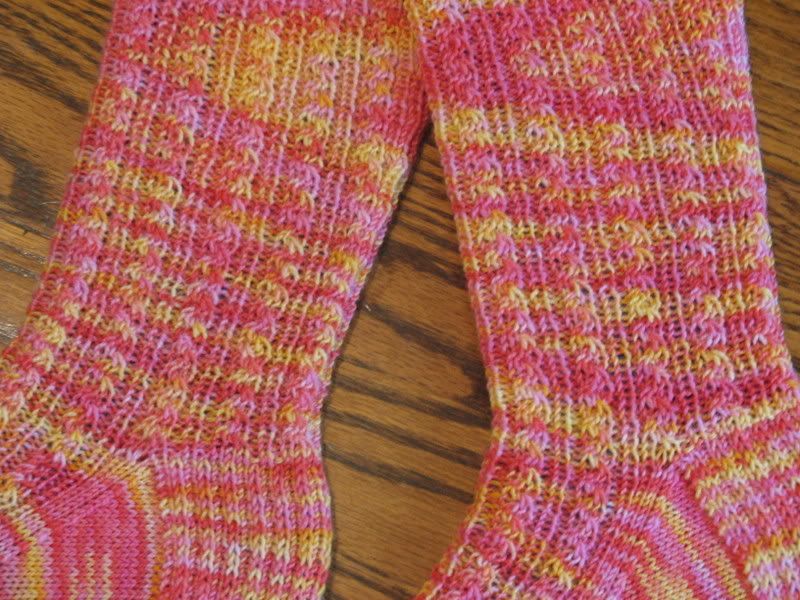 This was a very satisfying knit. As a bonus,
The Yarn Harlot
herself even posed with the beginnings of this sock. I hope my pal likes them!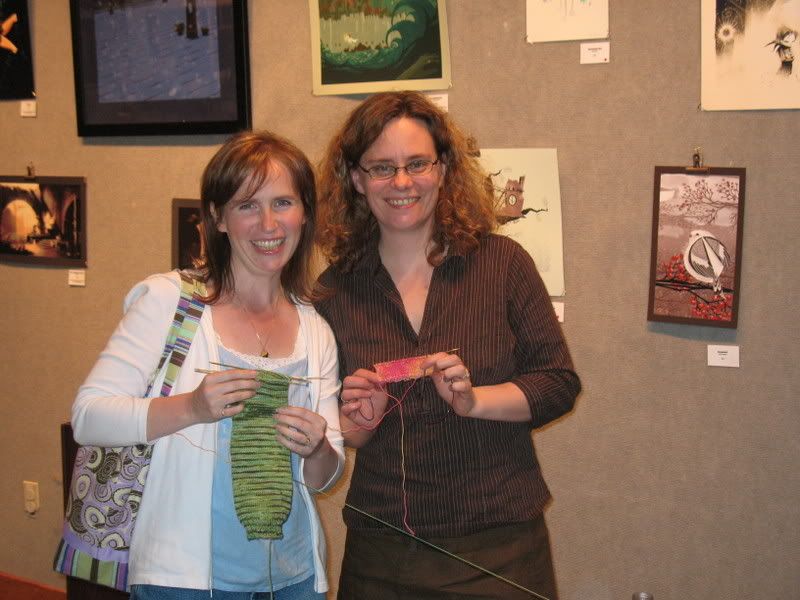 --Katrina
Here in Topeka