Socks for Feb.
Ok so I have a couple of pairs done, with pics. And a couple that were done after the death of the camera. But here is what I have pics of.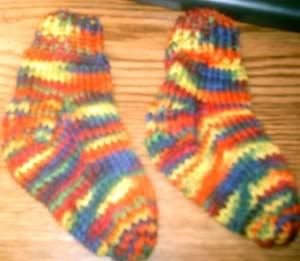 This is a picture of a pair of baby socks for a new family. They were lucky enough to adopt the most wonderful little girl, so we had to send socks!!!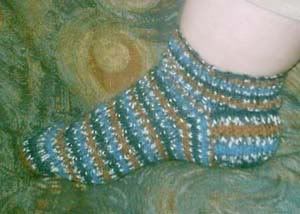 Ignore my Pastey White leg. A pair of cozy short socks for me. yay for socks!